This weekend was the opening of the Burien Interim Art Space, a year long experiment in temporary art. A developer has lent a piece of land in downtown Burien Washington (just south of Seattle) to be used as a public sculpture park for a year, until it gets built on. The centerpiece of the park is The Passage, a phenomenal sculpture by Dan Das Mann, first created for Burning Man 2005. This is one of my all time favorite pieces of Burning Man art.
My full set of images can be seen at http://imageevent.com/pmattf/misc/burieninterimart, but here are a few highlights. Click on any images to see a larger version…
Firepod doing its thing with The Passage in the background…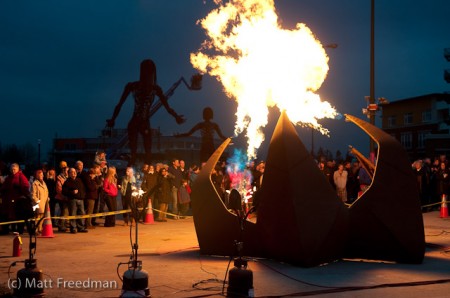 The Spinergy fire performance group. To get fire trails like this and still see the performer you need to shoot with slow synchro flash mode. Shutter priority mode can be a good way to go here, so you can vary the length of the exposure to get the amount of trails you want. This one is 1.3 seconds, which is definitely on the long side…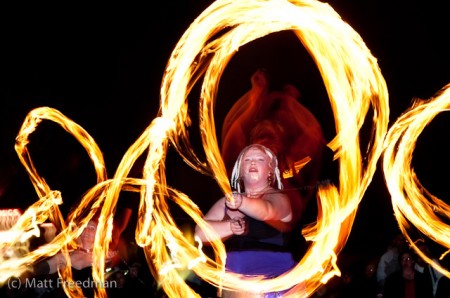 Detail from The Passage…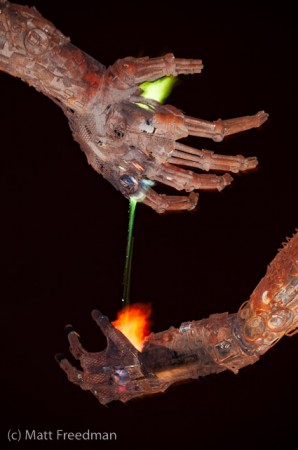 .
Burning Man in Burien…
Just to give some context, this is The Passage being installed at Burning Man 2005…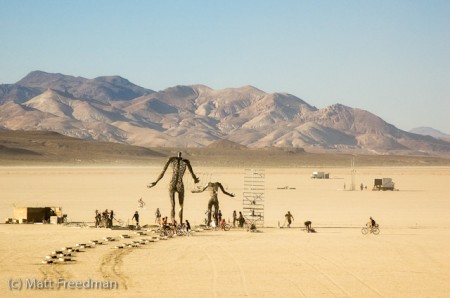 And my favorite shot of The Passage from 2005. A 60″x40″ print of this one was hung at the 21 Days of Black Rock City show last summer in Marin County…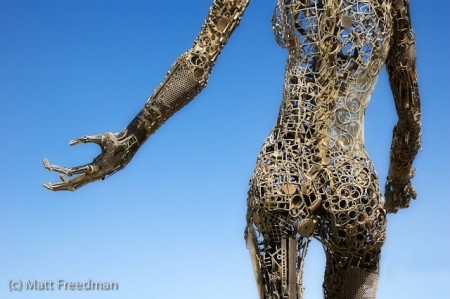 26 Responses to "Burning Man in Burien"