Tiberio and I did another La Figa shoot last weekend, this time with a much curvier model than we have shot to date, and the results were phenomenal. After a series of very high key shoots with the white seamless paper background, I felt drawn back to the black velvet backdrop. The black velvet gives a totally different effect than the black paper (which can be seen in our Strawberries Redux shoot). The black paper can be anywhere from medium gray to almost black, depending on what you do with the lighting. The black velvet on the other hand reflects almost no light at all, so as long as you don't light it directly, it pretty much disappears from the shot.
Here is one of the lighting set-ups I used. Note that the big softbox on the right is turned off – this is just a two light arrangement. A strip softbox coming in from the left, and a gridspot coming down from above and behind…
(click for larger versions)…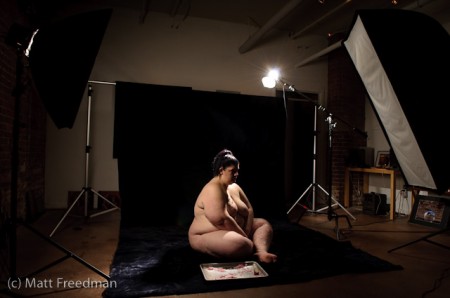 Here are a couple shots showing what I got with this set-up…
The first food arrangement we did involved melon…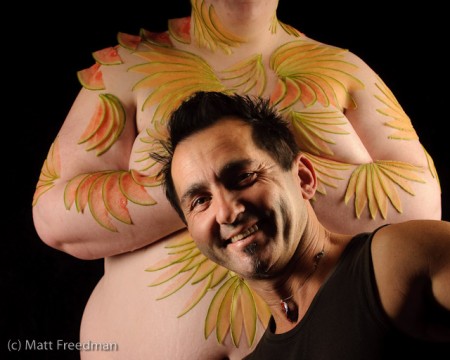 But the really good stuff we got involved radishes. The results were spectacular – expect to see one of our final images from this arrangement on the wall at the Seattle Erotic Art Festival…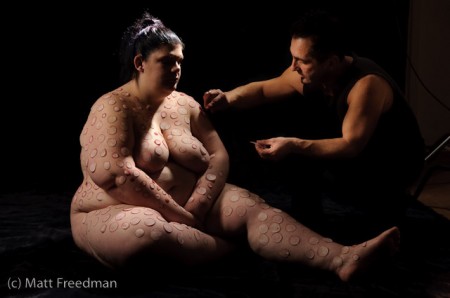 Our model brought along a friend who happens to be a talented photographer by the name of Jason Wolf, so we actually got some behind the scenes shots of me for a change…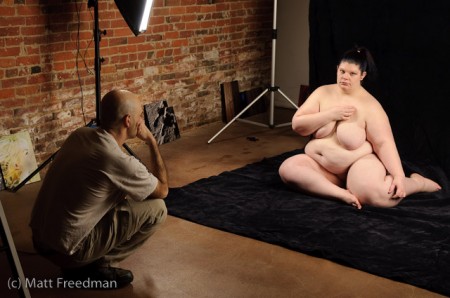 Since I hate crowds, I have waited until the "Best of 2008″ rush was over before posting mine. You can now see a selection of 100 of my favorite photos from last year over at my "friends and family" image sharing site…
http://imageevent.com/pmattf/bestof2008
These are probably not my absolute top 100, as a) I wanted to give an overview of all the kinds of work I did last year, and b) most of my favorites from last year are actually from the La Figa: Visions of Food and Form project, and we need to keep the large majority of those images offline until our book is published. However you will find some previously unreleased La Figa work, as well as various studio and outdoors portraits, the Dalai Lama visit to Seattle, Burning Man 2008 (also including some previously unseen ones),  macro photography, the Fremont Solstice Parade, a few from a friend's wedding in Chelan, and summer hikes.
The photos are in a visual, not chronological order.  I get a little obsessed about putting my online albums together. Actually a lot obsessed. Once I had selected 100 images (which took maybe 30 minutes), I spent literally two or three hours to find the right ordering for them. Each row of three has to work as its own mini tryptich, and there has to be a rhythm and flow from row to row. It is a lot like solving one of those sliding tile puzzles. I hope you enjoy it.
I thought February would be an appropriate time to post a new gallery of some of my favorite outdoors shots from various hikes etc. last summer. The full gallery can be seen on my "friends and family" photo sharing site, at http://imageevent.com/pmattf/misc/washingtonoutdoors2008. A couple highlights are included here.
The gallery includes photos from a hike up to Lookout Mountain in the North Cascades, to spend the night in the lookout cabin…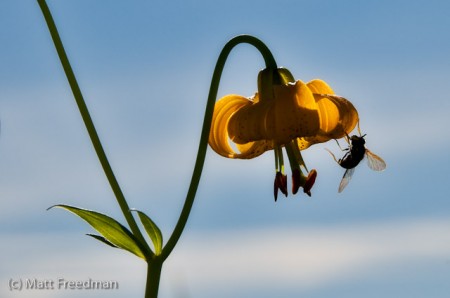 A few shots from around Lake Chelan…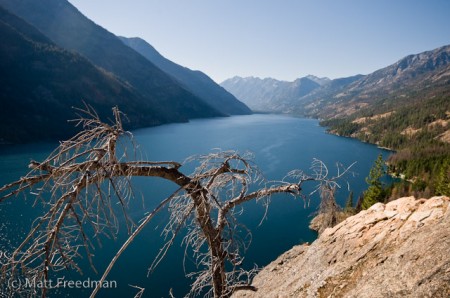 Photos from a three day solo backpacking trip up to Spider Meadows and Spider Gap (can you spot my tent in this shot?)…
And a couple shots from Kayaking around Elliot Bay…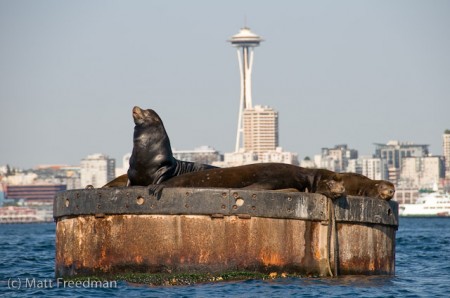 Again, if you want to see the rest, be sure to visit http://imageevent.com/pmattf/misc/washingtonoutdoors2008
There is a new show opening at my gallery, Studio Brick, this Thursday at art walk. Two guest photographers – Mollie Bryan and Amalia Morsi – will be showing their work:
A Room with a View…
Two women, two cameras, and two very passionate souls are offering the public a chance to view the word through their lens, their eyes, and their hearts.
The love of life and all it has to offer is the inspiration for this show, which may sound vague to some, but it gives the artists a chance to show a variety of work, angles, and subjects all in the celebration of life. We invite you to stop by, take a seat, and enjoy the view…
In addition to Thursday's art walk, there will be art parties, with DJ's on Saturday Feb 7th, Friday Feb 13th, and Friday Feb 27th, each from 6 to 9 PM.