There is a new show opening at my gallery, Studio Brick, this Thursday at art walk. Two guest photographers – Mollie Bryan and Amalia Morsi – will be showing their work:
A Room with a View…
Two women, two cameras, and two very passionate souls are offering the public a chance to view the word through their lens, their eyes, and their hearts.
The love of life and all it has to offer is the inspiration for this show, which may sound vague to some, but it gives the artists a chance to show a variety of work, angles, and subjects all in the celebration of life. We invite you to stop by, take a seat, and enjoy the view…
In addition to Thursday's art walk, there will be art parties, with DJ's on Saturday Feb 7th, Friday Feb 13th, and Friday Feb 27th, each from 6 to 9 PM.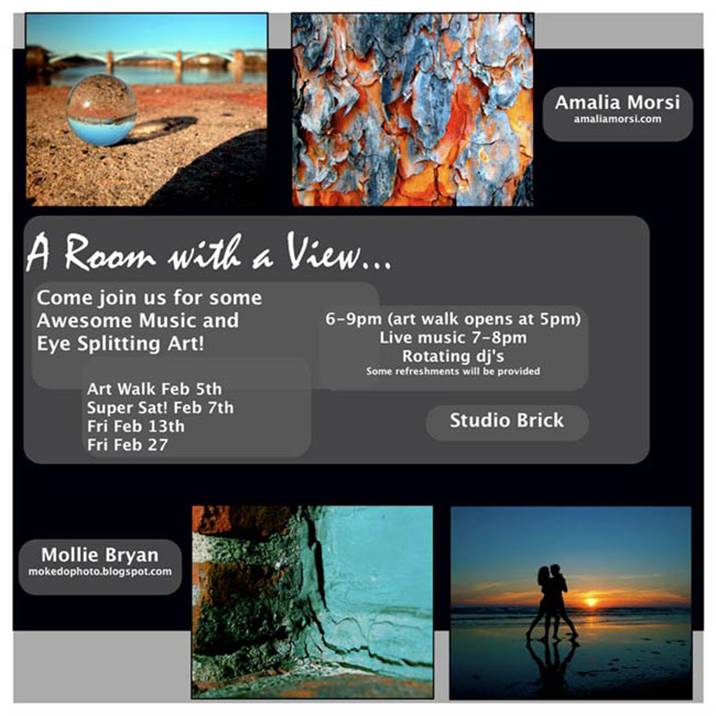 29 Responses to "A Room with a View, at Studio Brick"