Here are some photos I shot of my trainer Adriana Medina – owner of Fuerte Fitness – before she won the Women's Fitness division at the Vancouver Classic bodybuilding competition at the end of March.
(click for larger images)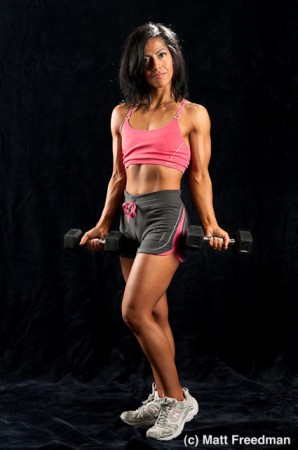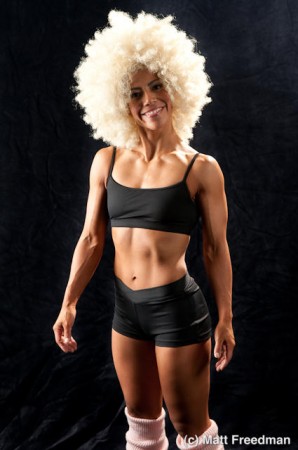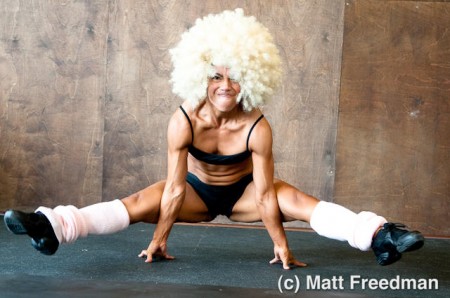 We shot these on location at Fuerte Fitness. Here is my portable studio setup. Black velvet backdrop, and three SB-800 flashes. The umbrellas are actually Photek Softliter Umbrella/Softboxes….
9 Responses to "The Fittest Woman in the Northwest"