Last weekend was the Fremont Solstice Parade, perhaps the most photogenic event of the year here in Seattle. A handful of my favorite shots are posted here, but I have also posted a complete gallery of over 150 photos at http://imageevent.com/pmattf/fremont.
Click for larger versions…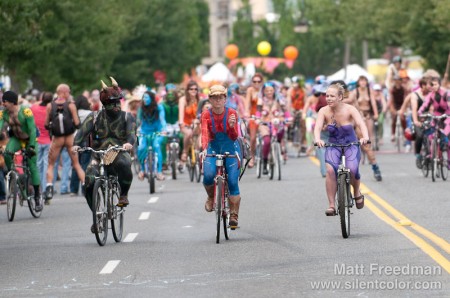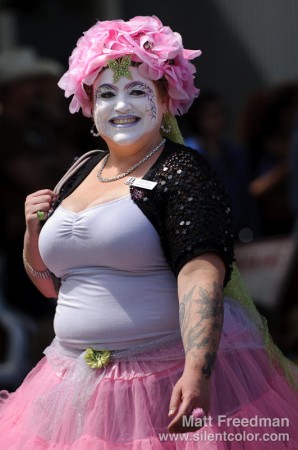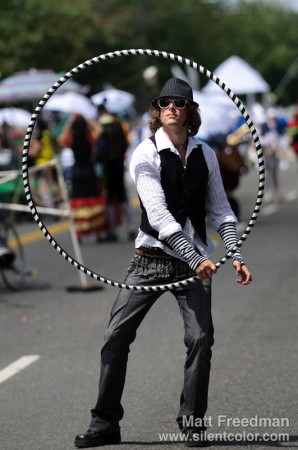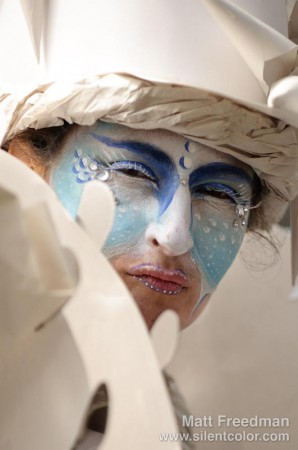 Here are some photos from a recent shoot for a local pole-dancing instructor, Ava. Her site is not up yet, but if you are interested in private pole dancing lessons, I can put you in touch with her. This was actually the first time I have shot in the back storage area of Studio Brick (the studio/gallery space I share with three other photographers in Seattle's Pioneer Square). The storage area is pretty grungy – technically it is part of the Seattle Underground. It is actually under the street, so not even part of our building per se. It was actually an accident that we ended up back there at all – we were going to shoot in the main studio, but the ceilings were too high to set up the portable dance pole, and the storage area was the only place that worked. Definitely worked out for the best, I think these are much more interesting than they would have been on the plain black background I had been planning.
It was a pretty simple lighting setup, big softbox in the front left, and a gridspot in the right rear. And notice the big difference in lighting in the last shot. There I took the gridspot off, so it was a bare reflector, which casts a much much wider beam of light. So intead of just lighting Ava, it lit the whole room.
(click images for larger versions)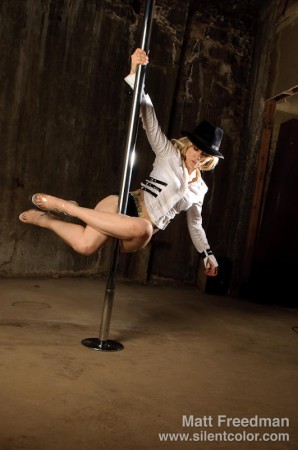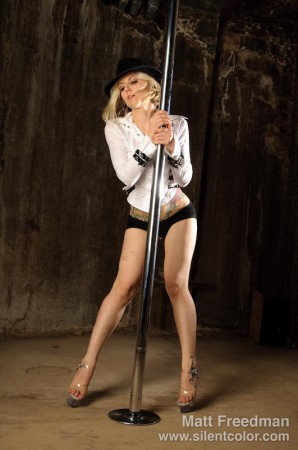 As mentioned in my recent post Painted Backdrops, we were recently in the studio/gallery of painter Jose Luis Rodriguez Guerra, so Tiberio could be filmed in action creating a couple La Figa pieces for an upcoming movie. The title of the film is SHINE – it is a documentary about independent business people, produced by Dan McComb (co-founder founder of Biznik), and directed by Seattle film-maker Ben Medina. Here are some "making of" shots from that day…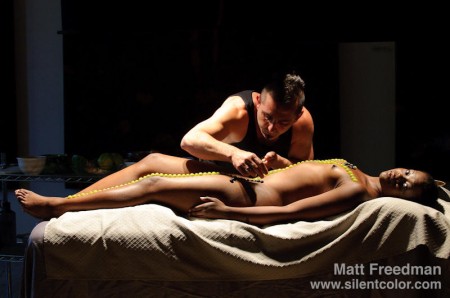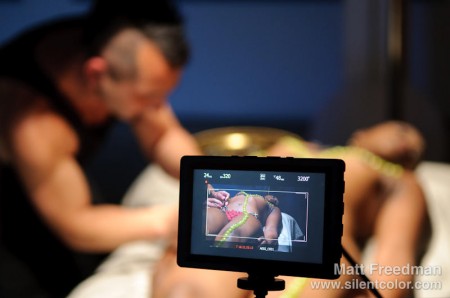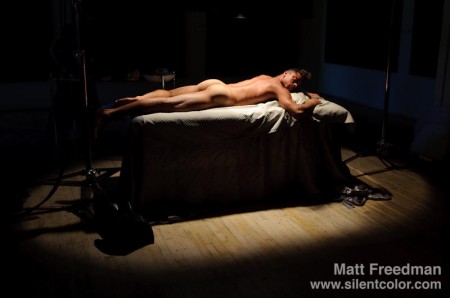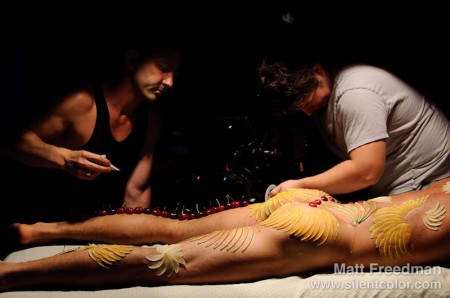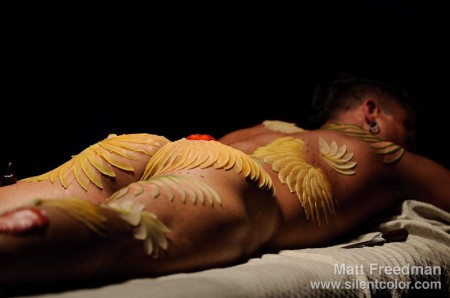 (Pop quiz for the photographers reading this – why is the background so blue in the third shot? How would you fix it in post-processing if it bothered you?)