Here are some samples from a recent maternity shoot in my studio. Some of these are shot with a black paper background, and some in the "dungeon" – the back storage room, which is technically part of the Seattle Underground.
There are also few more (non-nude) images from this shoot available on my facebook fan page (which you are highly encouraged to join if you have not done so already).
Click for larger images…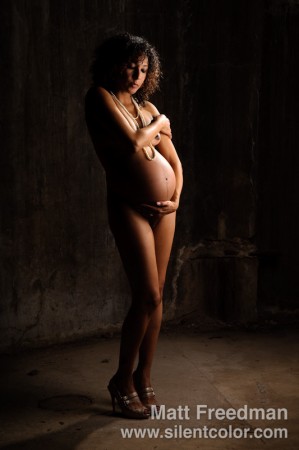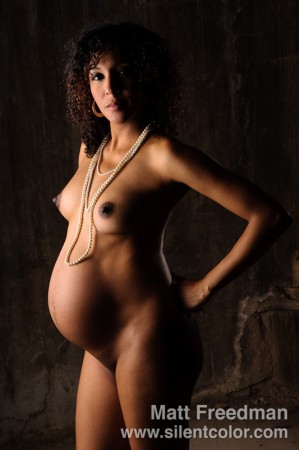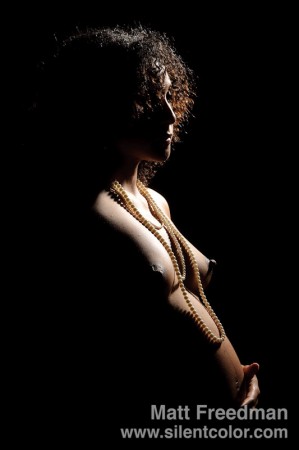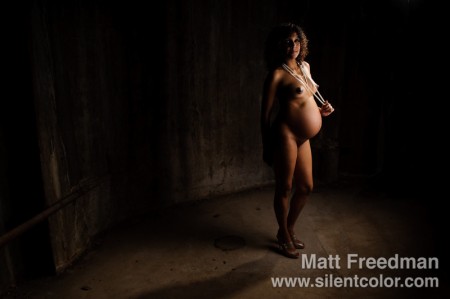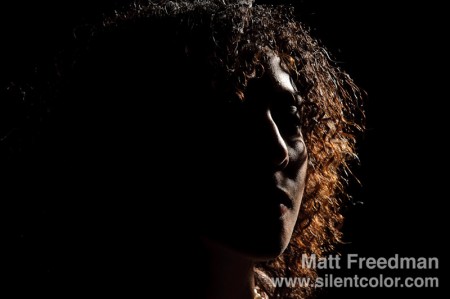 Based on how it feels outside today, I think the endless summer of 2009 has finally ended. But I did manage to squeeze in one final summer portrait session  last week, out on the beach at Seattle's Carkeek Park. It was a perfect day – warm, no wind, and clear skies all the way to sunset, giving us that perfect golden hour light.
The model is a naturopathic doctor who needs the photos for her website, though the look we went for is more fashion model portfolio than business portrait. Mostly because I like to make everybody look like fashion models.
(click for larger images)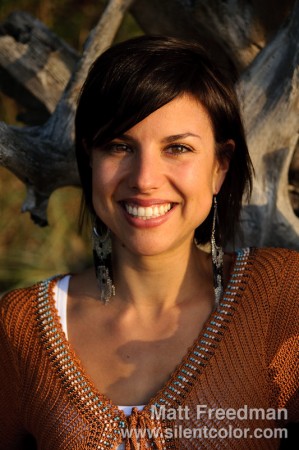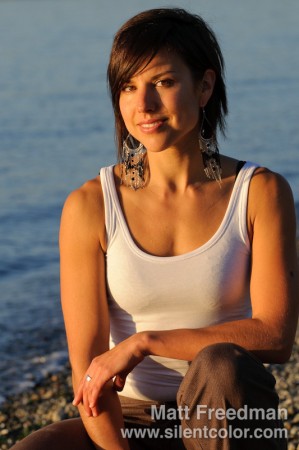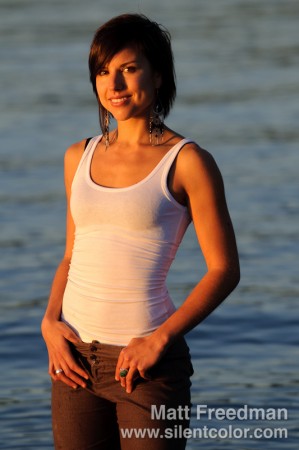 And we even managed to get some behind the scenes action shots (photos by Danny Berg)…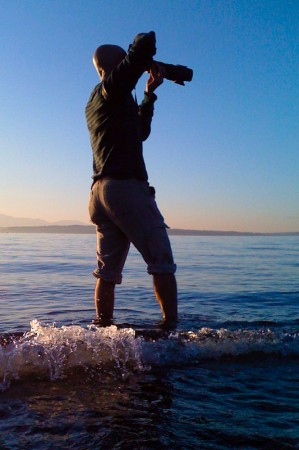 To continue the themes from my last two posts (portraits and Burning Man), I have just uploaded 30 or so of my favorite portraits from Burning Man 2009, to serve as a preview of this year's images. The photos are on my Facebook fan page.
Meanwhile, here is a preview of the preview (click for larger images)…