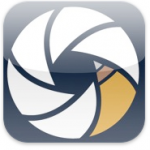 mRelease, my newest iPhone app, is now available on the iTunes app store. Designed for filmmakers and photographers, mRelease makes getting releases easier than you ever thought it could be. Appearance Release (a.k.a. Model Release or Talent Release), Property Release, Location Release, and Crew Release are all included.
Once you have entered basic information about your shoot, for each release you just add some quick details about your subject, an image from the built-in camera or photo library, and get a touch-screen signature – it is that easy! The app creates, stores, and emails you a pdf file of the signed release, including the embedded photo of your subject.
If you are a professional filmmaker or photographer, student, hobbyist, or anybody else who needs a release, mRelease is designed to make your life easier so you can focus on creating the content you love.