Seattle's alternative weekly paper, The Stranger, just announced their picks for Seattle's Sexiest 2010 – the eight sexiest people in Seattle – and remarkably, both of our two cover models from this month's sex issue of JUST CAUSE Magazine made the grade!  A photo of mine of Lisa – now officially Seattle's sexiest physician – is featured by The Stranger (the rest of the photos from that set have previously been featured here, and can be found on my Facebook fan page). Gabriel, Seattle's sexiest personal trainer/stripper is also a good friend of mine, and one of my favorite models to work with.
Here are some bonus photos of two of Seattle's sexiest people. Click for larger versions…
This month's JUST CAUSE Magazine cover:
The photo of Lisa that The Stranger selected (see my Facebook Fan Page for more of the photos from this set):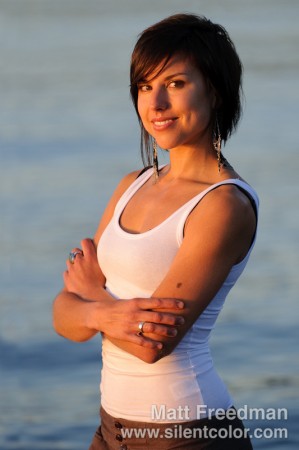 A few of my favorite photos of Gabriel…
And these two, from the La Figa Project…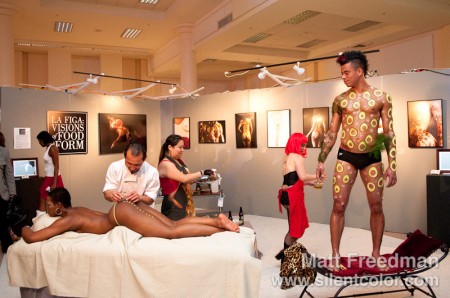 Version 1.1 of my coffee table book for the iPhone – Burning Man 2008: A Photo Essay by Matt Freedman has now been released:
It includes post Burning Man 2009 updates to the text of my introduction, packing list, and guide to photography at Burning Man.
The app has now been gifted to the Burning Man community, and is available as a free download.
Also, if you or somebody you know may be interested in putting out your own coffee table book for the iPhone – either as a free app for promotional purposes, or as a paid app to make money – my platform is available for licensing. See my Monkfish Labs site for more information.
Stay tuned for updates about a Burning Man 2009 iPhone app. There is one coming, but it will be quite different than this one.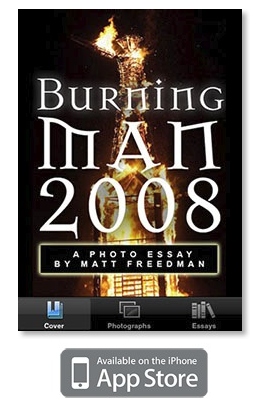 I have just posted over 100 of my absolute favorite images from Burning Man 2009 on my Facebook fan page.
Here is a small sample. Click for larger images…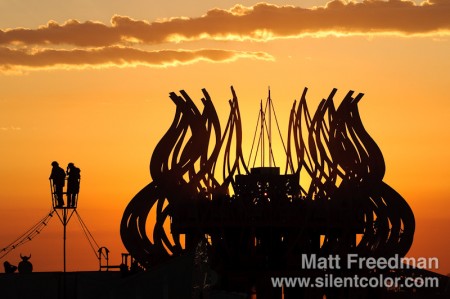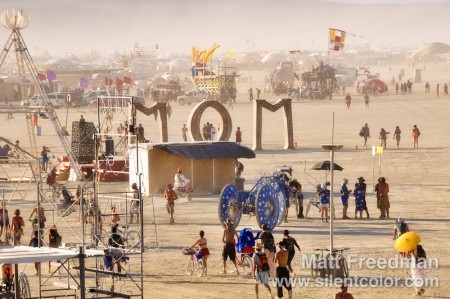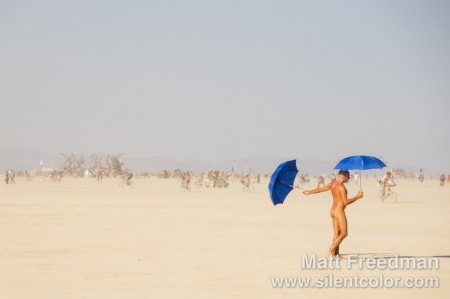 To continue the themes from my last two posts (portraits and Burning Man), I have just uploaded 30 or so of my favorite portraits from Burning Man 2009, to serve as a preview of this year's images. The photos are on my Facebook fan page.
Meanwhile, here is a preview of the preview (click for larger images)…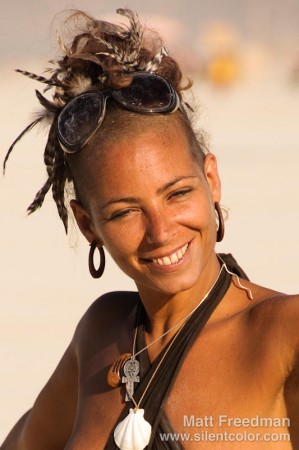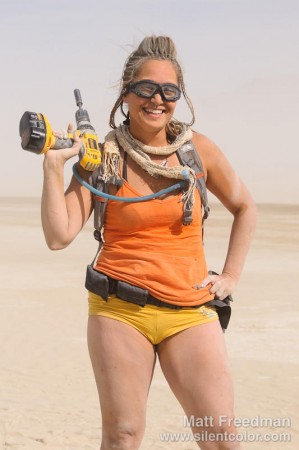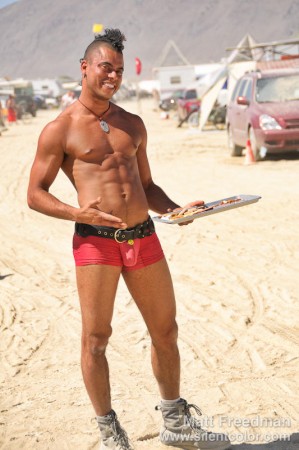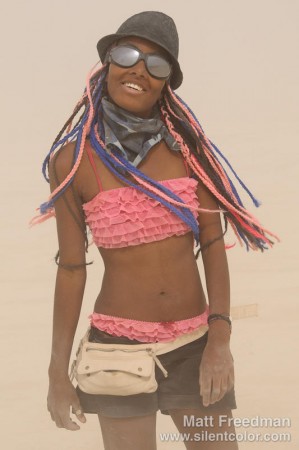 Burning Man 2009 has come and gone – and as everbody is saying, Best Burn Ever!!! I have gotten the 3100 images I took down to about 500 that I am going to keep, and started the process of individually fine tuning each one to bring it to its full potential (anywhere from 2 to 30 minutes per image). In other words, the photos won't be done for a while.
Meanwhile however, I have now released 100 of my absolute favorite images from Burning Man 2008. As you may know, these were previously only available with purchase of my iPhone e-book, Burning Man 2008: A Photo Essay by Matt Freedman. And, I am getting on the bandwagon, and have a launched a Facebook "fan page" for my photography. I have inaugurated that by putting the 2008 Burning Man images there. So click the following link to go there, and enjoy the photos from Burning Man 2008, and if you would like, become a fan, so you can stay informed of the latest developments with my 2009 photos etc.
Matt Freedman Photography on Facebook
(and please forward/post/tweet this – I really would like to get the word out that these are available).
Meanwhile, here are a few of the new photos. Click for larger images…