You may have noticed that I have not been posting on this blog lately – I have been way too busy with the book launch for La Figa: Visions of Food and Form and its blog/site/facebook site to keep up with my own. However I did want to share some of the photography that I did for the Fremont Solstice Parade here. This year I was shooting stills at the parade for the upcoming documentary film Beyond Naked.  Albums of my parade photos and the behind-the-scenes shots of the body painting party can be found on my Facebook fan page.
Here are some highlights…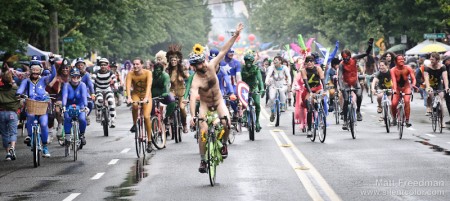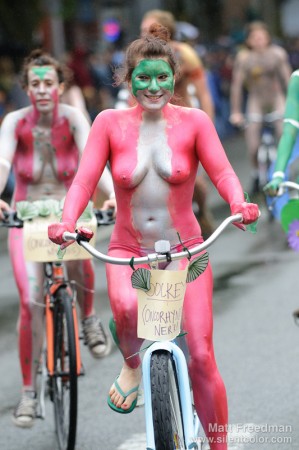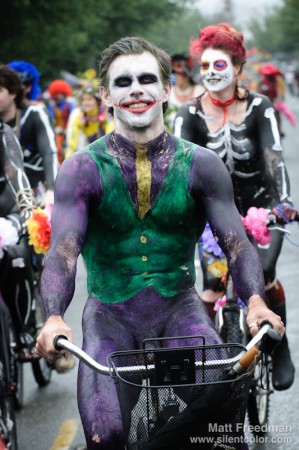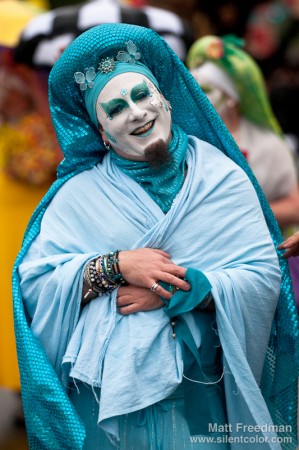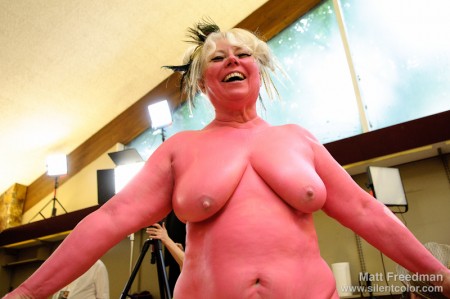 My photographs from last weekend's Fremont Solstice Parade are now online. The complete set is available at my "friends and family" site, and a "best of" collection is on my Facebook fan page.
Meanwhile, here are a few highlights. Click for larger images…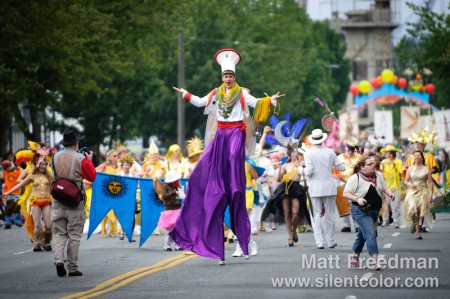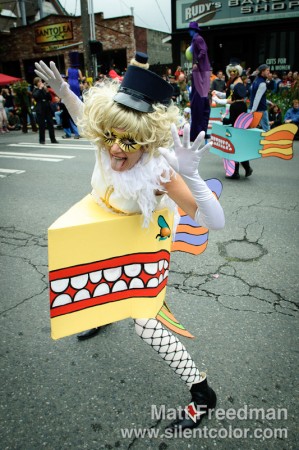 I have posted a set of photos from last night's performance of Water Sines – Sidney Genette's amazing multi-media performance at Seattle's Saint Mark's Cathedral. The complete gallery is on my Facebook fan page, but you can see a few highlights here.
Click for larger images…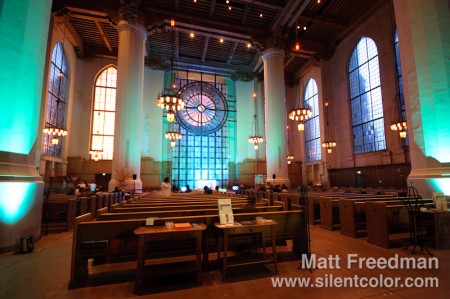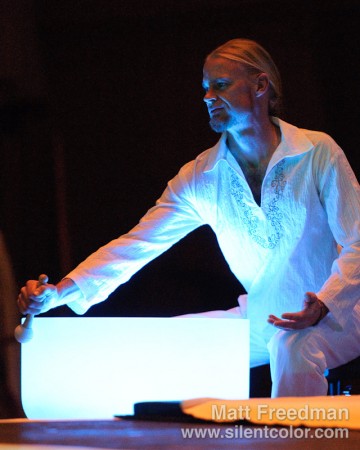 The Fremont Winter Feast is a winter solstice celebration put on by and for the Fremont Arts Council – the same group that puts on the Fremont Solstice Parade at the summer solstice (wow, has six months gone by already?). Here are a few shots, you will find a larger gallery on my Facebook fan page.
Click for larger images…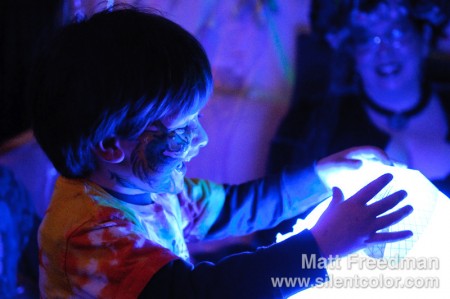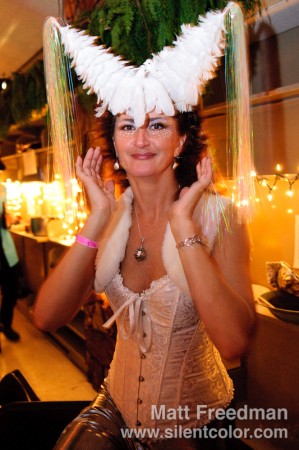 Here a few of my favorite photos from the Lullaby Moon performance in Seward Park a few weeks ago. Held on the night of the new moon every month, Lullaby Moon is "a year-long invitation to Seattle to explore a world of dream. A celebration of the night sky, the series of performance events brings bedtime whimsy and wonder to parks and other public spaces throughout the city, enlivening and enlightening the dark time of each month."
The complete set of photos can be seen on my "friends and family" photo sharing site…
http://imageevent.com/pmattf/misc/lullabymoon
(click for larger versions)