Last weekend was the Fremont Solstice Parade, perhaps the most photogenic event of the year here in Seattle. A handful of my favorite shots are posted here, but I have also posted a complete gallery of over 150 photos at http://imageevent.com/pmattf/fremont.
Click for larger versions…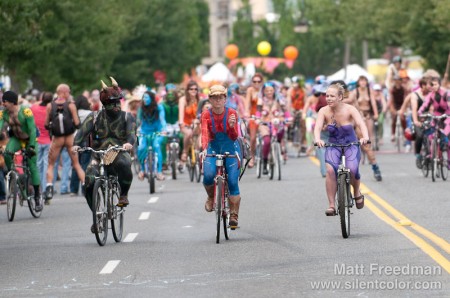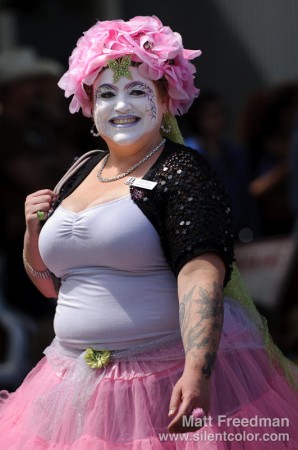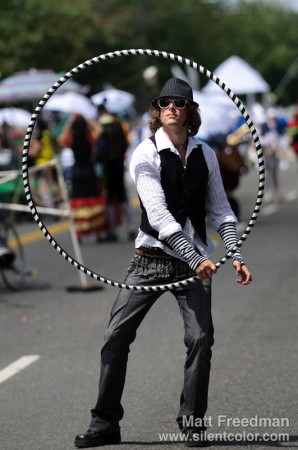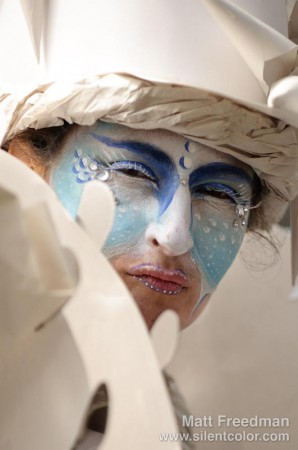 There is a new show opening at my gallery, Studio Brick, this Thursday at art walk. Two guest photographers – Mollie Bryan and Amalia Morsi – will be showing their work:
A Room with a View…
Two women, two cameras, and two very passionate souls are offering the public a chance to view the word through their lens, their eyes, and their hearts.
The love of life and all it has to offer is the inspiration for this show, which may sound vague to some, but it gives the artists a chance to show a variety of work, angles, and subjects all in the celebration of life. We invite you to stop by, take a seat, and enjoy the view…
In addition to Thursday's art walk, there will be art parties, with DJ's on Saturday Feb 7th, Friday Feb 13th, and Friday Feb 27th, each from 6 to 9 PM.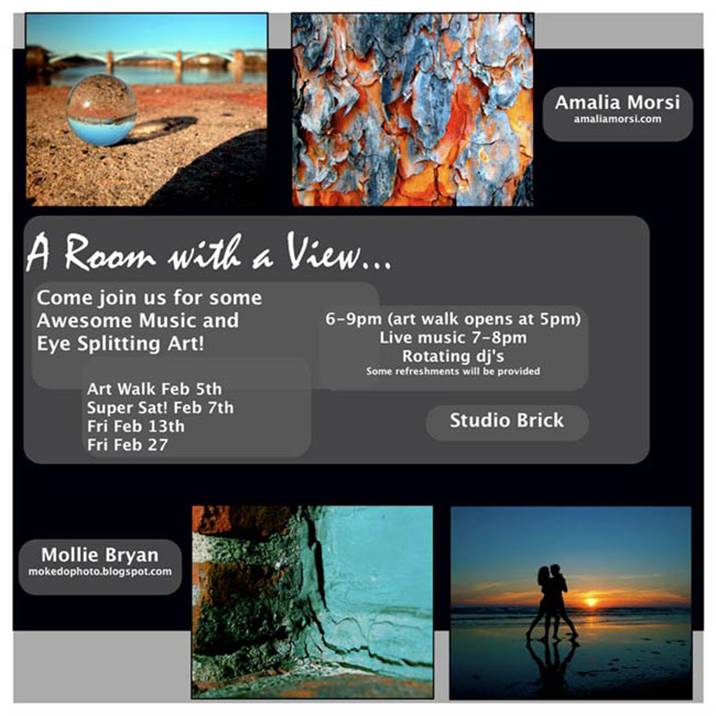 This weekend was the opening of the Burien Interim Art Space, a year long experiment in temporary art. A developer has lent a piece of land in downtown Burien Washington (just south of Seattle) to be used as a public sculpture park for a year, until it gets built on. The centerpiece of the park is The Passage, a phenomenal sculpture by Dan Das Mann, first created for Burning Man 2005. This is one of my all time favorite pieces of Burning Man art.
My full set of images can be seen at http://imageevent.com/pmattf/misc/burieninterimart, but here are a few highlights. Click on any images to see a larger version…
Firepod doing its thing with The Passage in the background…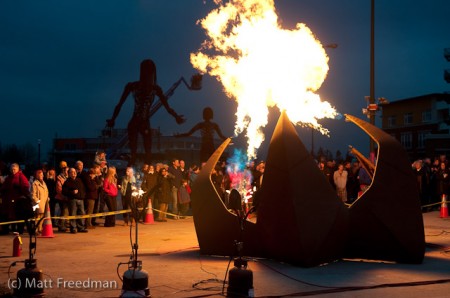 The Spinergy fire performance group. To get fire trails like this and still see the performer you need to shoot with slow synchro flash mode. Shutter priority mode can be a good way to go here, so you can vary the length of the exposure to get the amount of trails you want. This one is 1.3 seconds, which is definitely on the long side…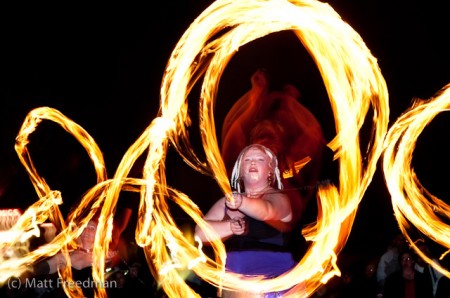 Detail from The Passage…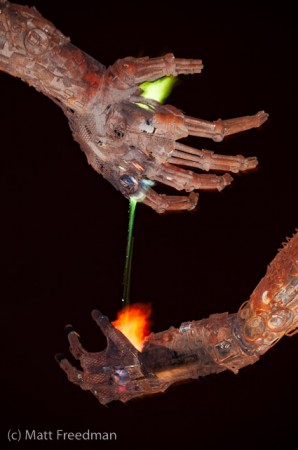 .
Burning Man in Burien…
Just to give some context, this is The Passage being installed at Burning Man 2005…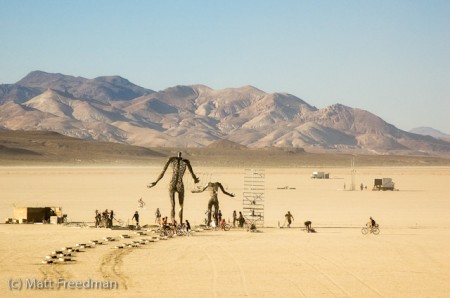 And my favorite shot of The Passage from 2005. A 60″x40″ print of this one was hung at the 21 Days of Black Rock City show last summer in Marin County…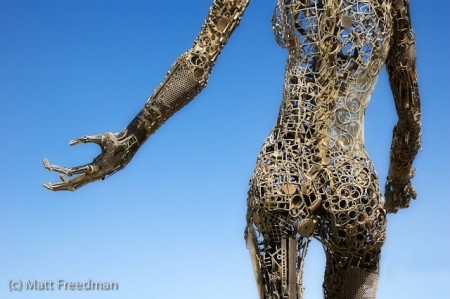 The first 2008 shoot I am going to blog about is my experience as one of the photographers working for Seeds of Compassion, during the Dalai Lama's visit to Seattle in April. I shot eight different events over the five days – Dalai Lama events at the University of Washington, Key Arena, Seattle Center, and Qwest Field; the Dave Matthews / Tim Reynolds acoustic concert (with Death Cab for Cutie opening) at Key Arena; and various workshops and events around the Seattle center.
During most of the Dalai Lama events press photographers were generally locked down in one location, which was quite far from the action. I had a 70-200mm lens with a 1.7 extender, on a 1.5 crop sensor, which gave me an effective focal length of just over 500mm, but that was not nearly enough to get much good stuff. The exception was an event at Bagley Wright Theater where we crept down the aisles and got close enough to get some some good head shots of the Dalai Lama. But the fun of hanging out with the other photographers from AP/UPI, Time, Newsweek, Rolling Stone, etc. made up for it.
Photographically, I think my best shots were from the workshops and the general scene on the Seattle Center grounds, where there were no security constraints.
I shot about 2000 frames over the give days, and I have posted a gallery of 123 of my favorites over on my "friends and family" website… http://imageevent.com/pmattf/misc/seedsofcompassion