The Fremont Winter Feast is a winter solstice celebration put on by and for the Fremont Arts Council – the same group that puts on the Fremont Solstice Parade at the summer solstice (wow, has six months gone by already?). Here are a few shots, you will find a larger gallery on my Facebook fan page.
Click for larger images…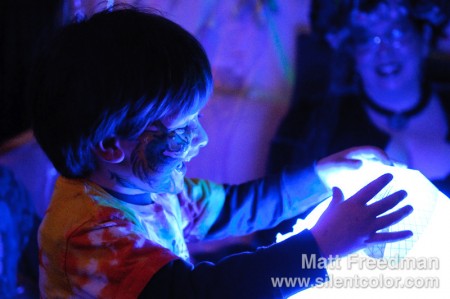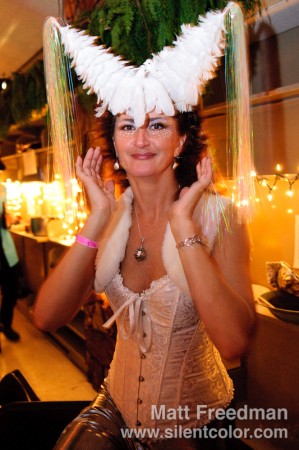 Here are some samples from a recent maternity shoot in my studio. Some of these are shot with a black paper background, and some in the "dungeon" – the back storage room, which is technically part of the Seattle Underground.
There are also few more (non-nude) images from this shoot available on my facebook fan page (which you are highly encouraged to join if you have not done so already).
Click for larger images…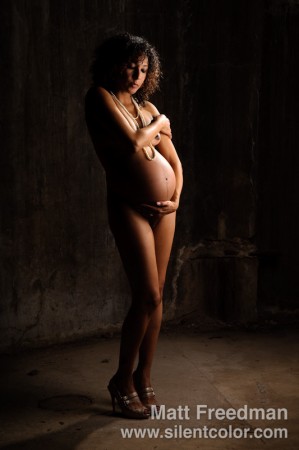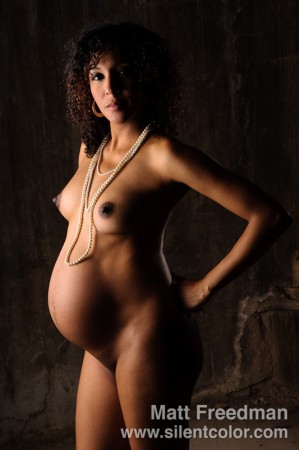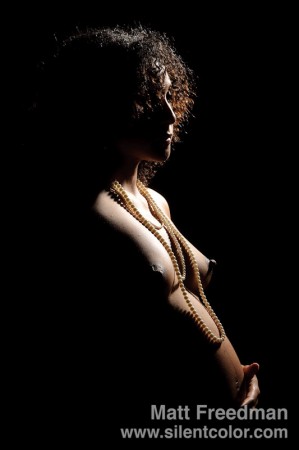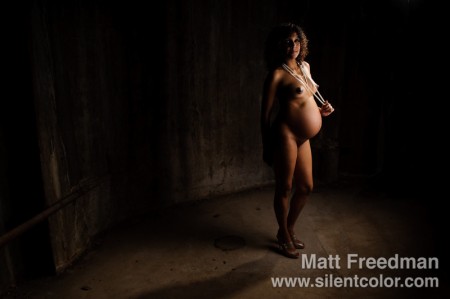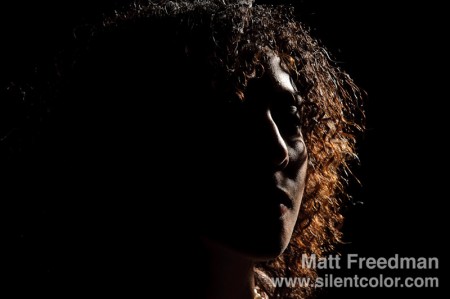 Based on how it feels outside today, I think the endless summer of 2009 has finally ended. But I did manage to squeeze in one final summer portrait session  last week, out on the beach at Seattle's Carkeek Park. It was a perfect day – warm, no wind, and clear skies all the way to sunset, giving us that perfect golden hour light.
The model is a naturopathic doctor who needs the photos for her website, though the look we went for is more fashion model portfolio than business portrait. Mostly because I like to make everybody look like fashion models.
(click for larger images)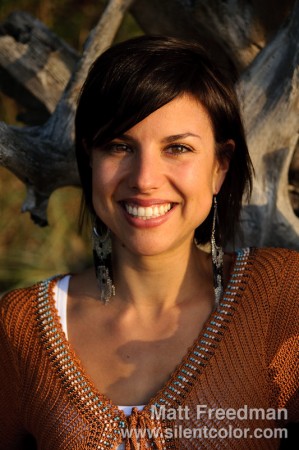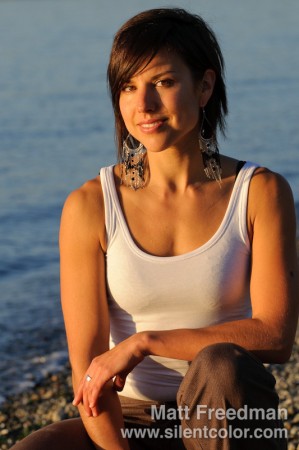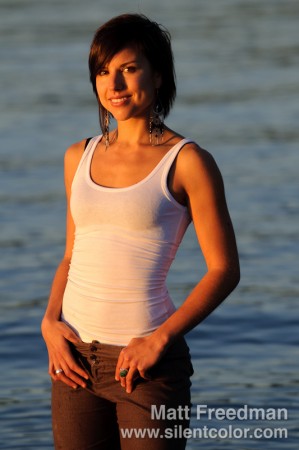 And we even managed to get some behind the scenes action shots (photos by Danny Berg)…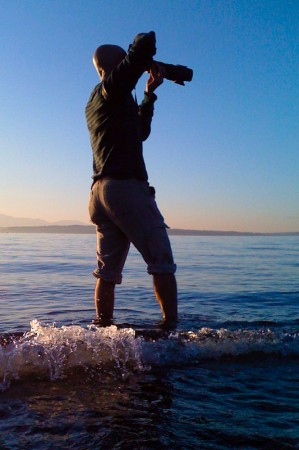 A few weeks ago, just as the Seattle heatwave was starting (which soon led to our highest recorded temperature ever of 102 degrees) I really wanted to get out and climb Mount Dickerman. Due to its 4000′ elevation gain though, I really did not want to be climbing in the heat of the day. So I left my house at 5:30 AM, and was at the trailhead around 7:00. This got me to the first alpine meadows just as the sun was cresting a ridge at 9:30 AM, and hitting a patch of wildflowers for the first time that day, and thus still dew-covered. If you have seen my macro photography portfolio (i.e. ultra closeups), you may have noticed that I am a bit obsessed with dewdrops. So hitting a patch of wildflowers completely soaked in dew, yet being blasted by beautiful low-angle morning sunshine was basically like dying and going to heaven. Here are a few of my favorites from that morning…
(Click for larger images)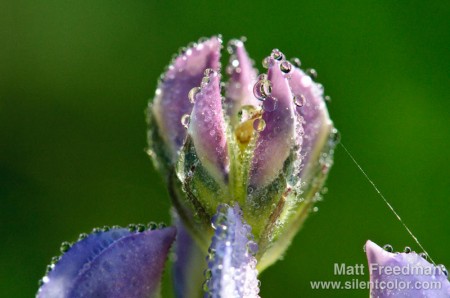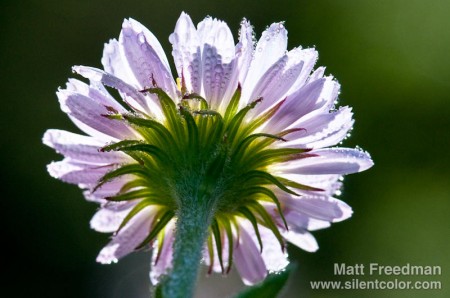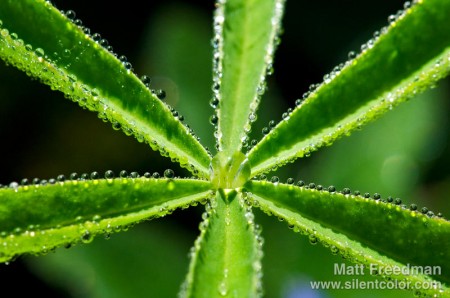 In fact, I was so obsessed, I barely noticed the flies that were swarming me…
Here are a few images from a recent photo shoot with French martial artist Daniel Locicero – a certified Jeet Kune Do instructor (not to mention talented artist) currently residing in Seattle.  Photographic hint of the day: when you want to highlight somebody's muscle definition, side lighting is your friend.
(click images for larger versions)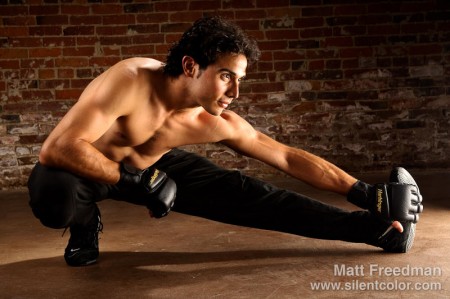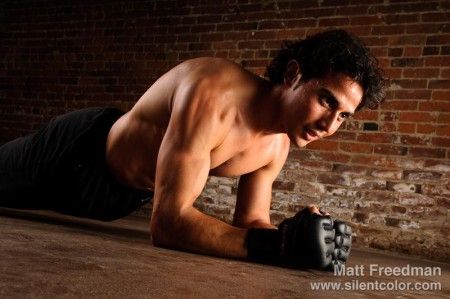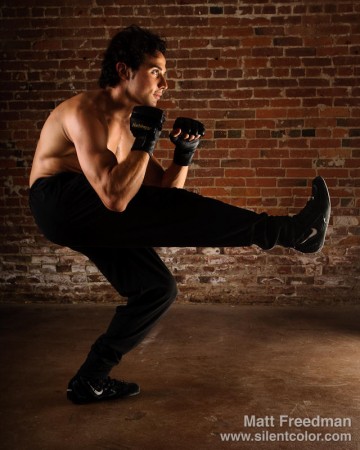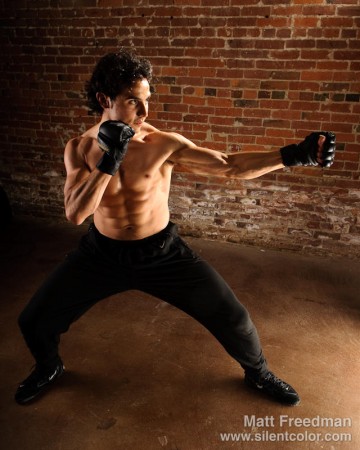 And, BTW, yes, I also do regular old headshots…