Here are some samples from a recent maternity shoot in my studio. Some of these are shot with a black paper background, and some in the "dungeon" – the back storage room, which is technically part of the Seattle Underground.
There are also few more (non-nude) images from this shoot available on my facebook fan page (which you are highly encouraged to join if you have not done so already).
Click for larger images…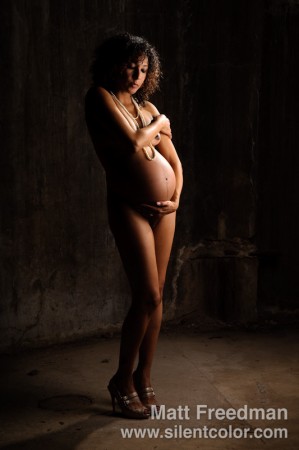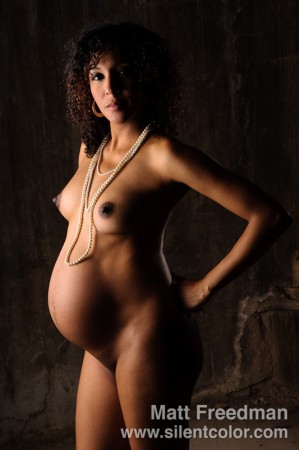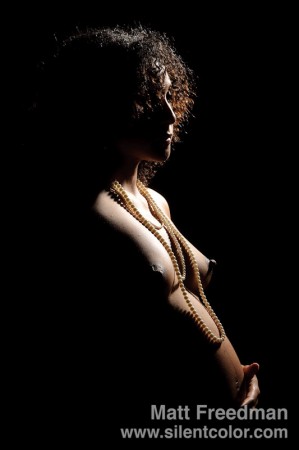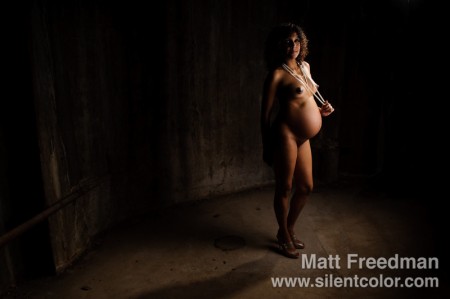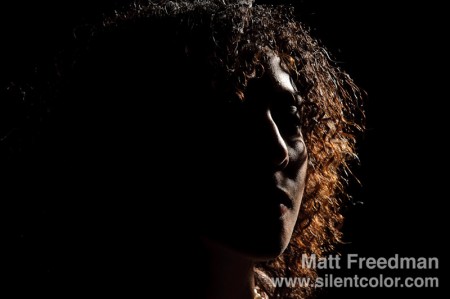 Here are a few images from a recent photo shoot with French martial artist Daniel Locicero – a certified Jeet Kune Do instructor (not to mention talented artist) currently residing in Seattle.  Photographic hint of the day: when you want to highlight somebody's muscle definition, side lighting is your friend.
(click images for larger versions)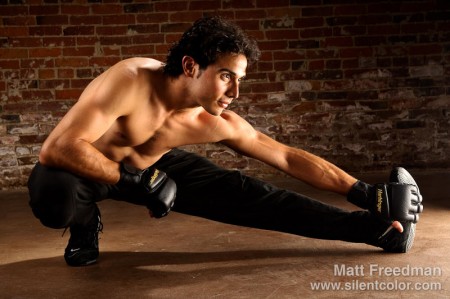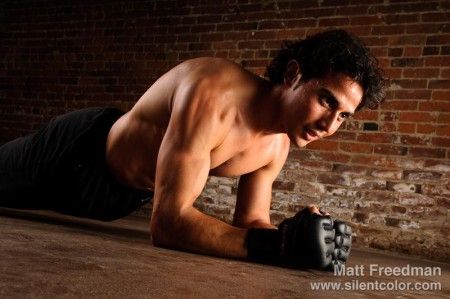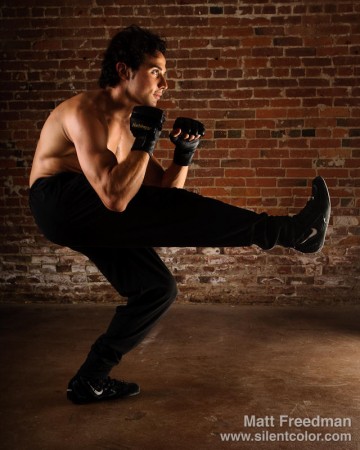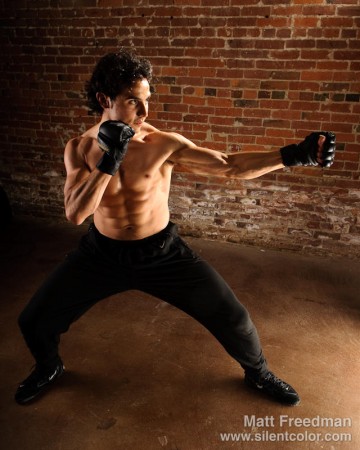 And, BTW, yes, I also do regular old headshots…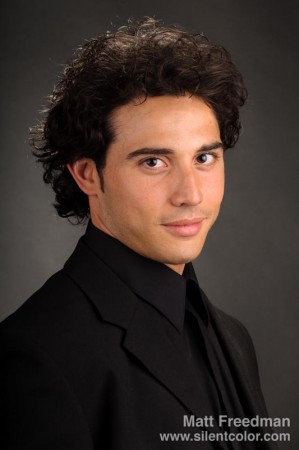 Here are some photos from a recent shoot for a local pole-dancing instructor, Ava. Her site is not up yet, but if you are interested in private pole dancing lessons, I can put you in touch with her. This was actually the first time I have shot in the back storage area of Studio Brick (the studio/gallery space I share with three other photographers in Seattle's Pioneer Square). The storage area is pretty grungy – technically it is part of the Seattle Underground. It is actually under the street, so not even part of our building per se. It was actually an accident that we ended up back there at all – we were going to shoot in the main studio, but the ceilings were too high to set up the portable dance pole, and the storage area was the only place that worked. Definitely worked out for the best, I think these are much more interesting than they would have been on the plain black background I had been planning.
It was a pretty simple lighting setup, big softbox in the front left, and a gridspot in the right rear. And notice the big difference in lighting in the last shot. There I took the gridspot off, so it was a bare reflector, which casts a much much wider beam of light. So intead of just lighting Ava, it lit the whole room.
(click images for larger versions)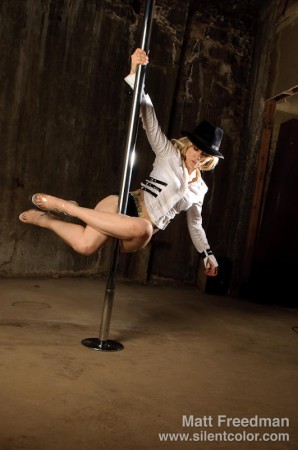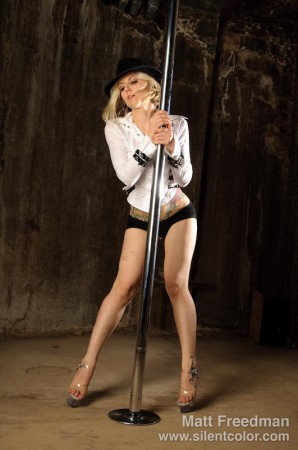 There is a new show opening at my gallery, Studio Brick, this Thursday at art walk. Two guest photographers – Mollie Bryan and Amalia Morsi – will be showing their work:
A Room with a View…
Two women, two cameras, and two very passionate souls are offering the public a chance to view the word through their lens, their eyes, and their hearts.
The love of life and all it has to offer is the inspiration for this show, which may sound vague to some, but it gives the artists a chance to show a variety of work, angles, and subjects all in the celebration of life. We invite you to stop by, take a seat, and enjoy the view…
In addition to Thursday's art walk, there will be art parties, with DJ's on Saturday Feb 7th, Friday Feb 13th, and Friday Feb 27th, each from 6 to 9 PM.